A Guide To Help Your Trademark Application
Submitting a trademark application can be a very difficult and complex process if you are a start-up business or this is the first instance that you are applying for a trademark. This is because the application process includes several different processing stages meaning your trademark could take up to 6 months to be granted and fully accepted. In this blog we will be talking you through each stage of the trademark application process, things to look out for and how to correctly submit and register your trademark. However, there are a few actions you should administer before registering your trademark including a preliminary trademark search.
Preparing Your Application with a Trademark Search
The initial step everyone should take before filing a trademark application is a detailed search of existing trademarks. This process searches all databases looking for wordmarks or trademarks that are like that of your own across the world. This is a vital stage in your trademark application because if the word or phrase you are looking to register is too alike an existing trademark this process could end up being a costly affair resulting in your trademark application being rejected.
6 Steps in The Trademark Application Process
File the Trademark Application
The first stage of the application process requires all the related information about your trademark including:
A copy of your phrase or image you want to trademark
The applicant name, address and all other relevant details required
A list of the goods or services the trademark is being used or will be used for including any future uses you have planned
Official Search and Examination
At this stage, your trademark application is thoroughly examined. This includes an investigation into the trademark to show and outline registered marks that are similar or close to the one you are currently looking at registering. It will also be examined to see if it includes a specially protected emblem such as the royal arms.
Approval and Publication
Once you have completed the search and examination stage and your application has been cleared the next step is for your application to be published in the online trademark journal.
Opposition Period
Next is the two month opposition period. This period allows any third parties to file an opposition if they feel that your trademark is in breach of infringement. A third party company can file an opposition if they believe that there your trademark meets one of the listed grounds of opposition.
Certificate of Registration Issued by UK IPO
After publication and opposition period you will be issued with a certificate of registration by the UK IPO. Now your trademark application is registered you may use the ® symbol indicating that this trademark is registered.
Foreign Filing
Finally, and official filing receipt will be issued to the applicant confirming the filing date, the approval of the trademark, the goods/services applied for and an allocated registration number and your trademark application is complete.
Find an Online Plagiarism Checker Service
Independent analysis and research intended to delve into challenging subject areas are one of the main focuses of university and college assignments and this can be a very time-consuming task.  Each assignment requires a student to come up with original content and findings.
Writing fresh and original content can be a very long-winded and tiresome process, with many articles and journals being cited throughout most academic work there are insufficient means of unique content. This can lead to unintentional plagiarism where you may have used duplicate content. The penalties for plagiarism can be severe, in some cases leading to expulsion. Therefore, it is essential for your to own academic safety if you are unsure to use the services of an online plagiarism checker before you send your work off for marking.
Find the perfect solution with a reliable online plagiarism checker software to fully inspect your assignment and make sure that there are no signs of plagiarism so that your essay gains you the dream grade you need.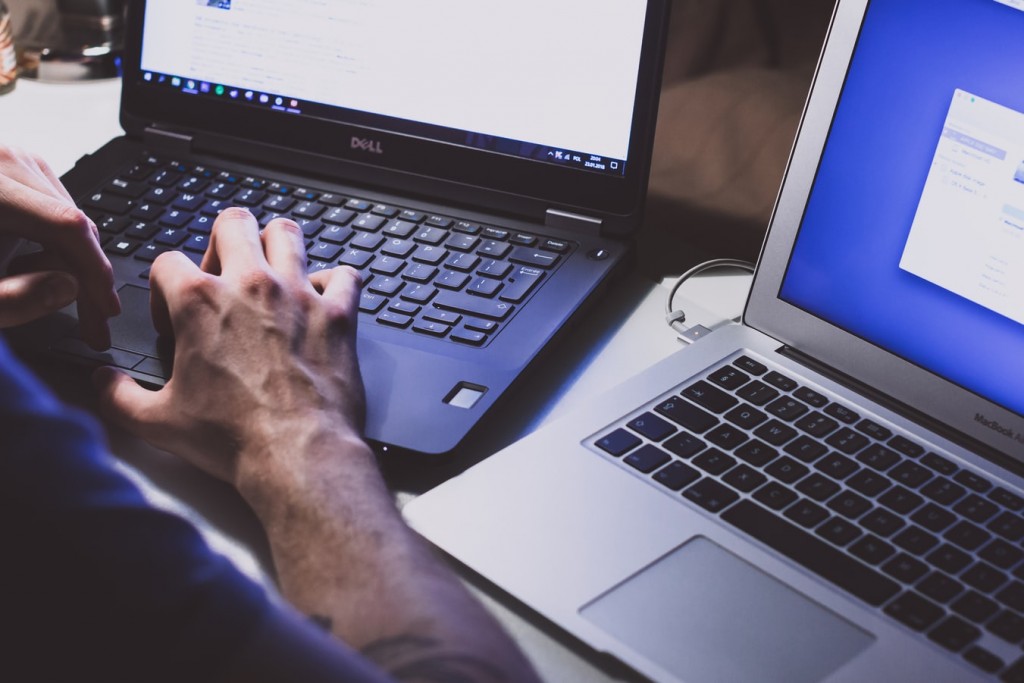 Online Plagiarism Checker
Find the perfect solution with a reliable online plagiarism checker software to fully inspect your assignment and make sure that there are no signs of plagiarism so that your essay gains you the dream grade you need.
An online plagiarism checker service has professional plagiarism checker software and thanks to advancements in technology can spot the slightest hint that your piece of work may have plagiarized and duplicate content within a matter of seconds. A student should always check their work for plagiarism before submitting the work as the detrimental effects it could have on your grade and your education.
Why Is a Plagiarism Checker Important?
Plagiarism is a severe issue within education; considered as a breach of academic integrity as you are trying to present someone else's hard work and findings as you own. Plagiarism applies to all manners of published or unpublished material and universities regard plagiarism as a serious disciplinary matter from deduction of marks lowering your grade to expulsion from university. Use an expert professional online plagiarism checker so you do not run the risk of committing plagiarism and subjecting yourself to penalties and punishments from your university or college.
The Uses For A Sheen Meter
A sheen meter or sometimes referred to as a gloss meter is an electronic device used to determine the specular reflective characteristics of a surface. The devices work by shining light on a surface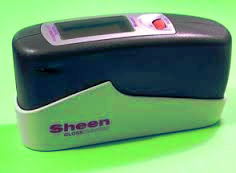 at a preset angle, normally 75, 60 and 20 degrees. The light is usually shone at a constant intensity hence obtaining constant data at the opposite direction. This data is then employed in standardizations procedures in different industrial products.
Consistency Of Gloss Levels
The sheen meter or gloss meter has been a useful tool for manufacturers to determine the level of consistency in their product; thanks to this genius way of quantifying gloss levels. Without the device, it would be difficult for companies to ensure perfect control on some productions. Companies like automotive, ceramic polishing companies and paintings, use the device to ensure they produce what the customer wants. That is, a product that is appealing and inviting.
How It Takes Data
By a simple press of the button, the device commences shining light on the material and gives an output of full statistical data. Technology on the device has advanced and now there are different designs to measure small, large and curved surfaces. From the data, the manufacturers can employ corrective measures to remove nonconforming surfaces. When the light is shone on the surface, it is expected that the statistics collected will range within accepted average figures to ensure consistency. Depending on the material of the surface that needs to be measured, different geometrics of the sheen meter exist. Metals, non-metals such as ceramics, paint and paper, all have internationally specified measurement geometrics. These materials produce different reflectance hence the light and angle of illumination is varied for different materials. For example, an increase of angle and amount of illumination causes a similar increase of reflectance in nonmetals. It is a little different for metals for they are not as much dependent on angle of illumination. The device produces statistical data after comparing the obtained data to standard gloss units obtained from a standard black glass.